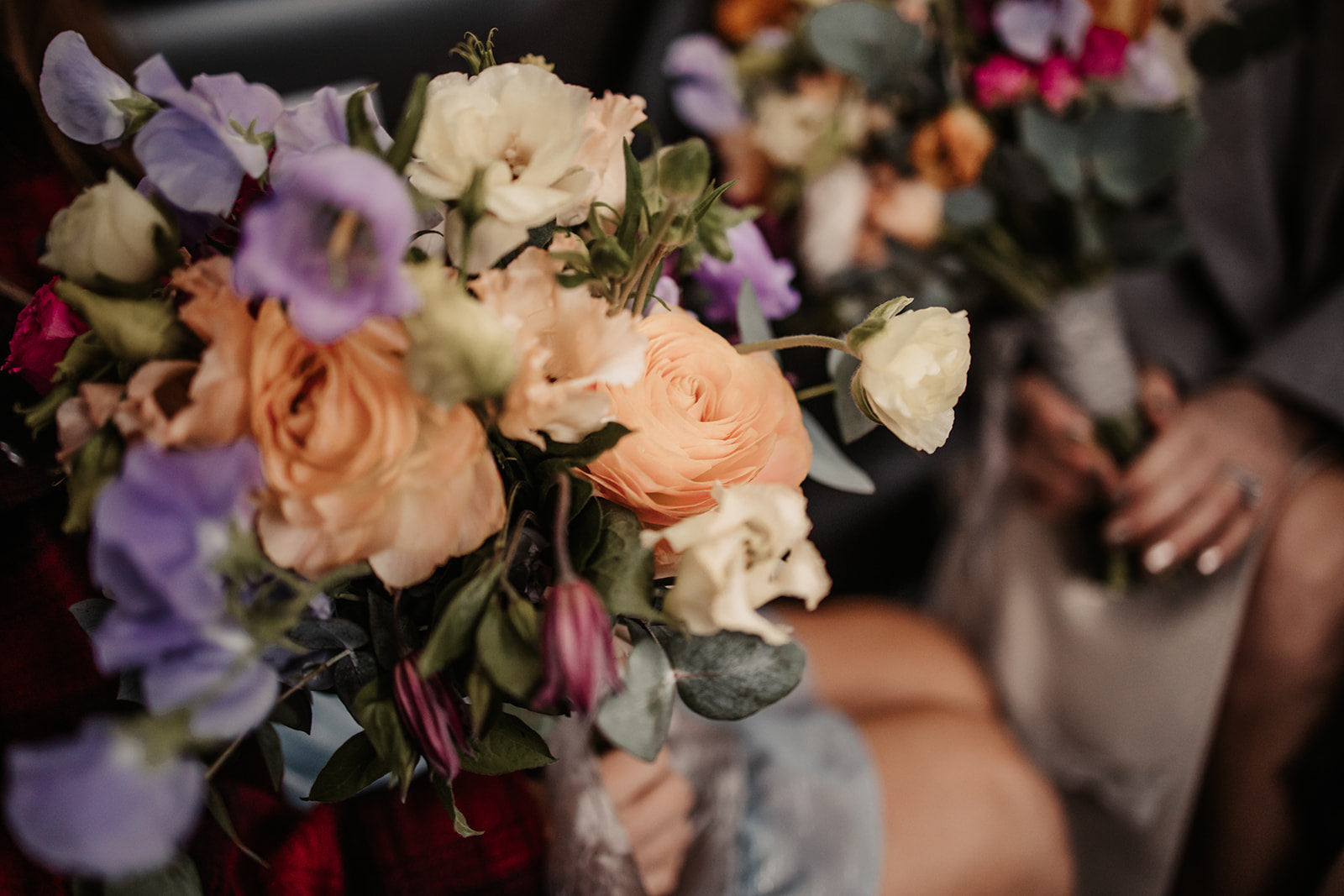 Bespoke Bouquets for Heather & Sean's London Elopement
The lovely
Monica from Dandelion Celebrations
got in touch with our team to create a set of bespoke bouquets for Heather & Sean's elopement in London. The couple were after something "happy and elegant, with a touch of wildness" (just how we like it!). We used peaches, burnt orange and lilac, and included ranunculus, the groom's favourite flower. We were so pleased with how these bouquets turned out! Congratulations, Heather and Sean! 
Photography by Emily Rose Hamilton Photography
To book us as your bespoke wedding florist, please get in touch with flowers@botaniqueworkshop.com or fill in our bespoke weddings form for one of our team members to get in touch with you. Find more information about our bespoke services here.