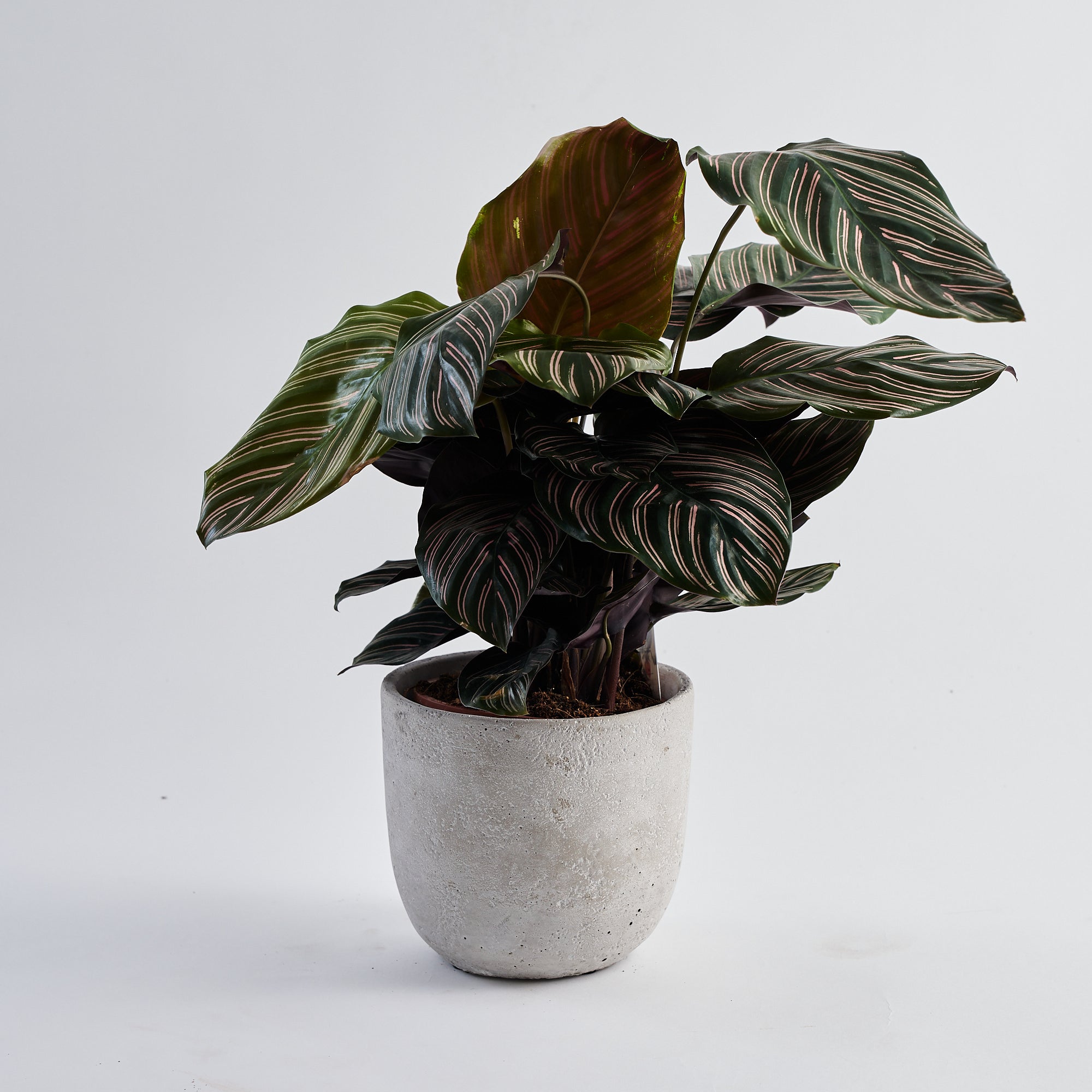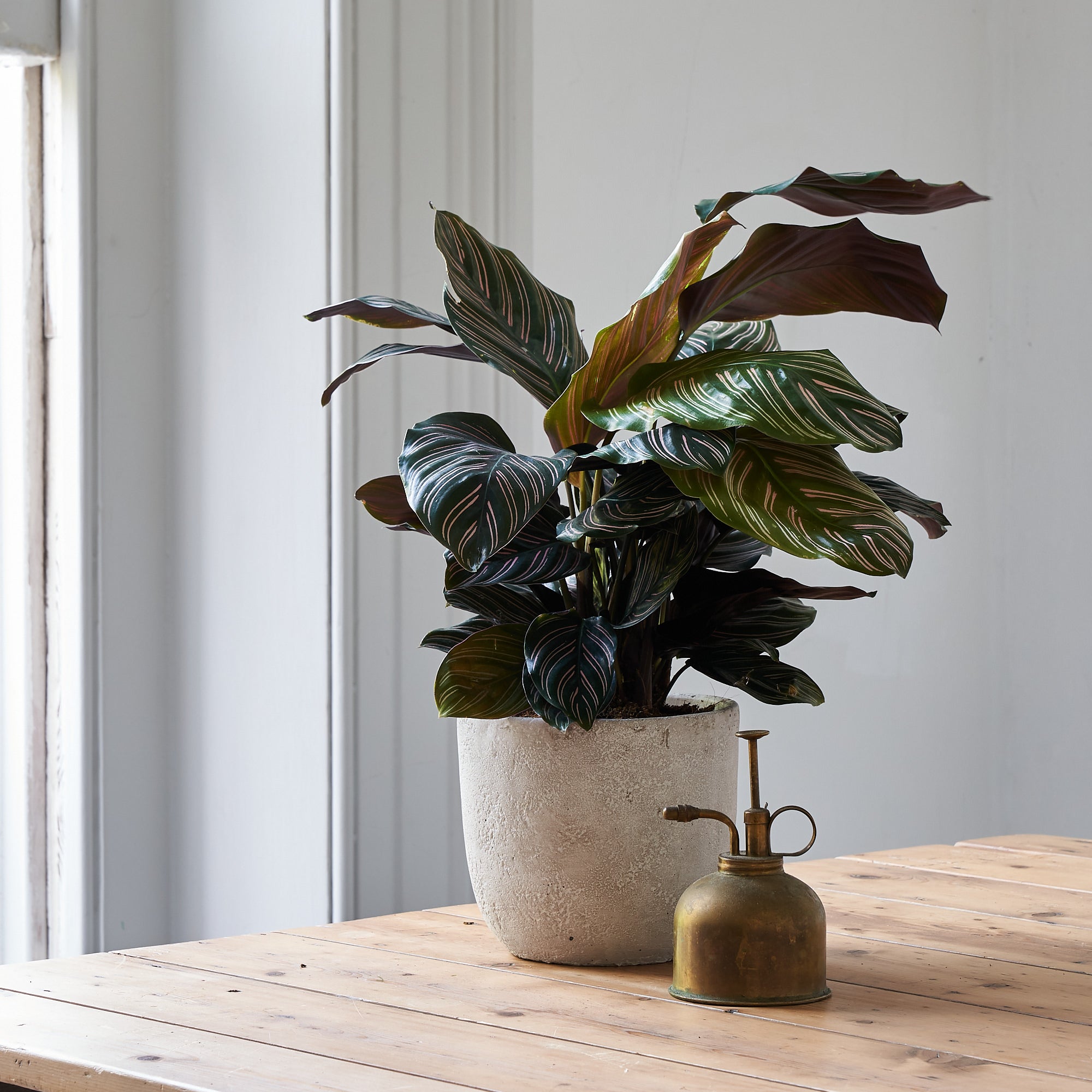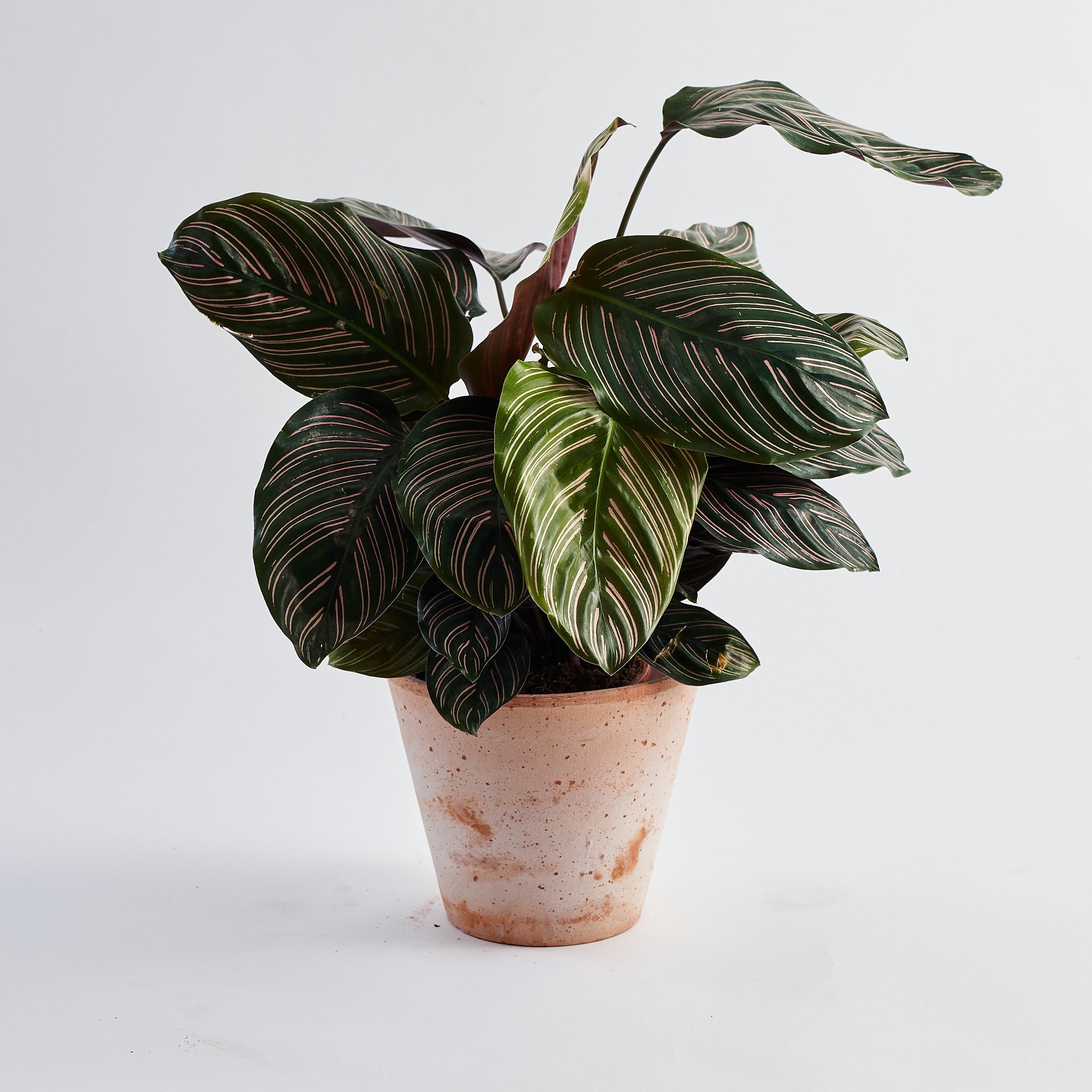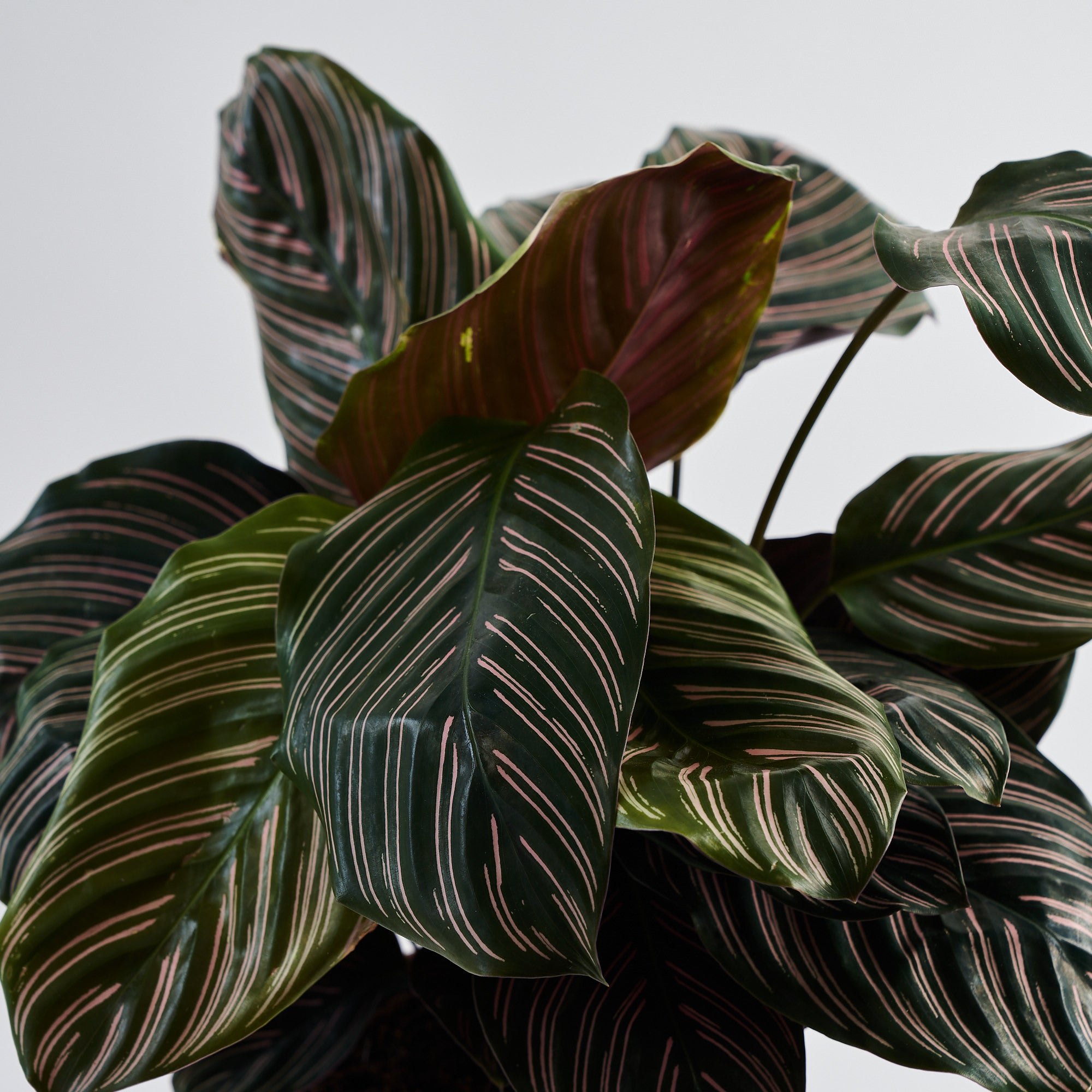 Calathea Pin Stripe (Ornata)
Sale price

£19.50
Regular price
(/)
---
A beautiful tropical plant with impressive foliage, those pink stripes almost look like a painting! 
The Calathea Ornata comes in a plastic nursery pot as standard. You can add on a pot of your choice if you would like one; the Calathea Ornatata works well in one of our handmade concrete pots or a Bergs Julie pot in terracotta or grey. 
You should water your Calthea so that it is a little moist at all times, it will require more water in the summer, but let the top inch dry out before watering again. Coming from the jungle your Ornata will also like misting but will not like to be close to drafts or radiators that create a dry environment. Keep in a bright place without direct light, an east facing window is good, south facing definitely not. You should fertilise your Ornata regularly during its growing season. Keep moist but don't let it sit in water or it will get root rot.
Plant care instructions and tips: Place in indirect light, a east or west facing window sill is ideal.
Keep the soil of the plant moist but never soggy. Allow the top inch to dry out before watering. Never let the plant sit in water as this can lead the roots to rot. 
Plant height: 30cm (approximate, includes height of pot)
Pot dimensions of standard plastic pot: D: 17cm x H: 16cm
We recommend Bergs Julie size 17cm & Copenhagen 18cm pots with this plant.
How easy is it to care for: Moderate to tricky
**All plant photos are representative however do not show the exact plant you will receive. The plant you receive may look a little different to the photo. Please read our delivery and returns page for more information. botaniqueworkshop.com/pages/informations
For UK delivery only
Choose options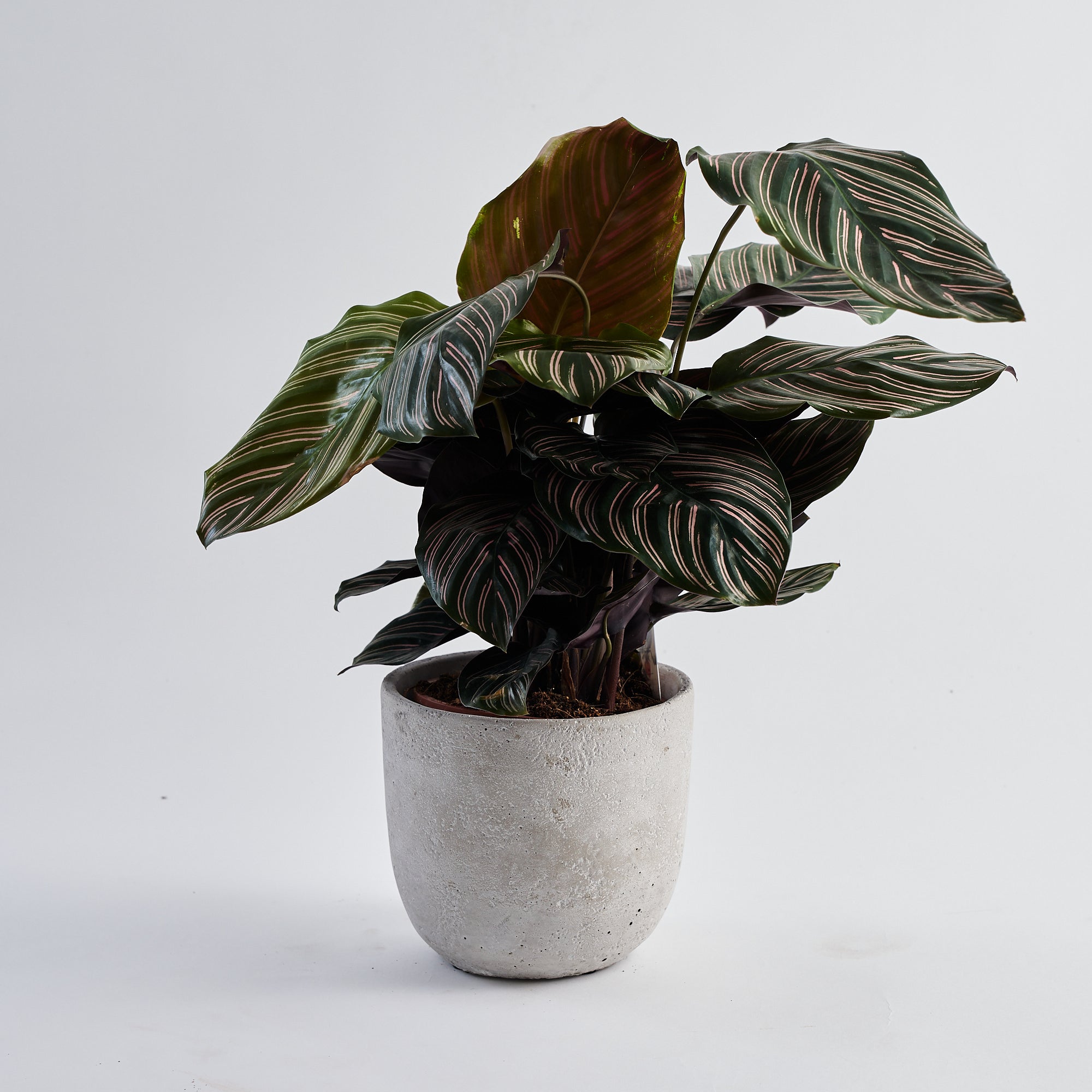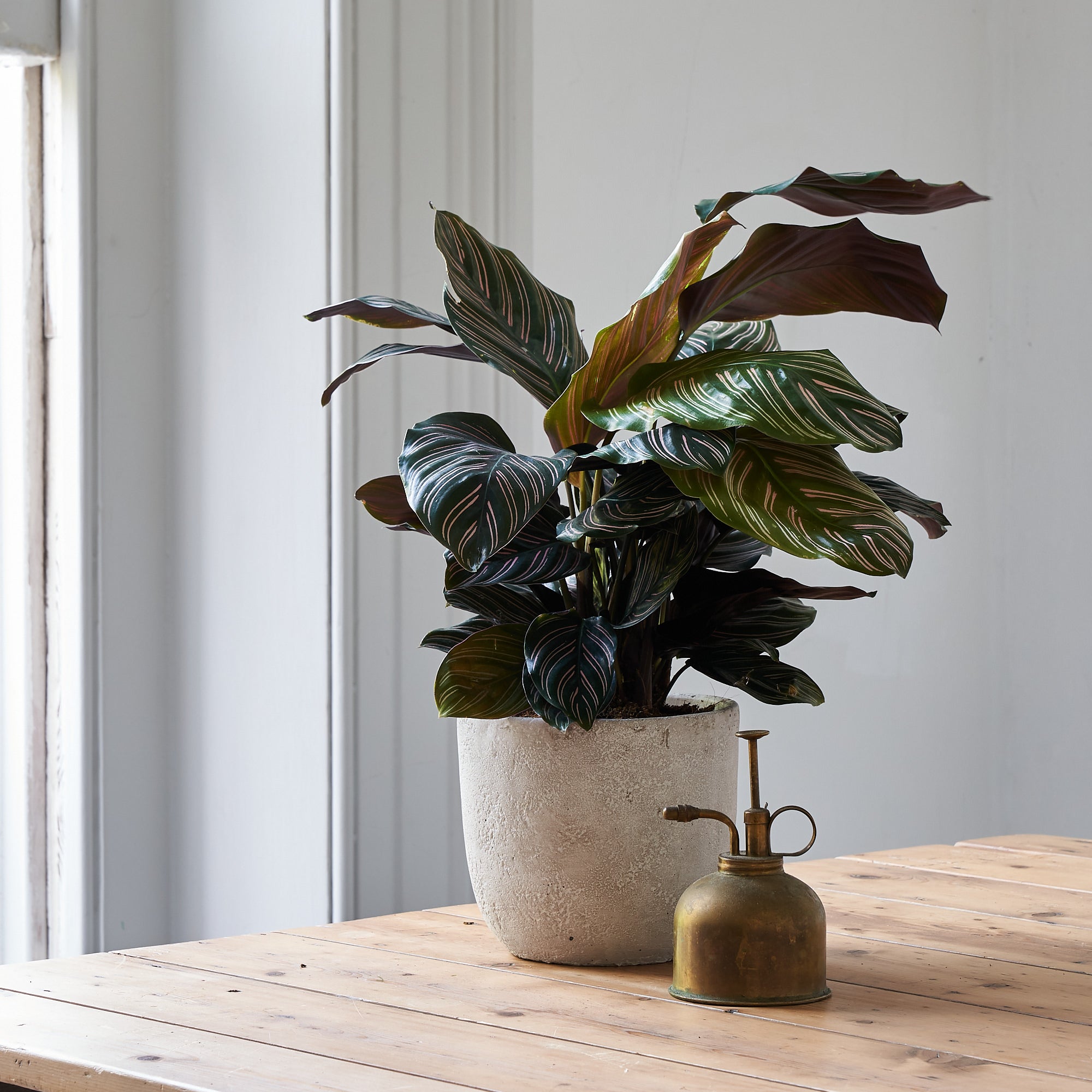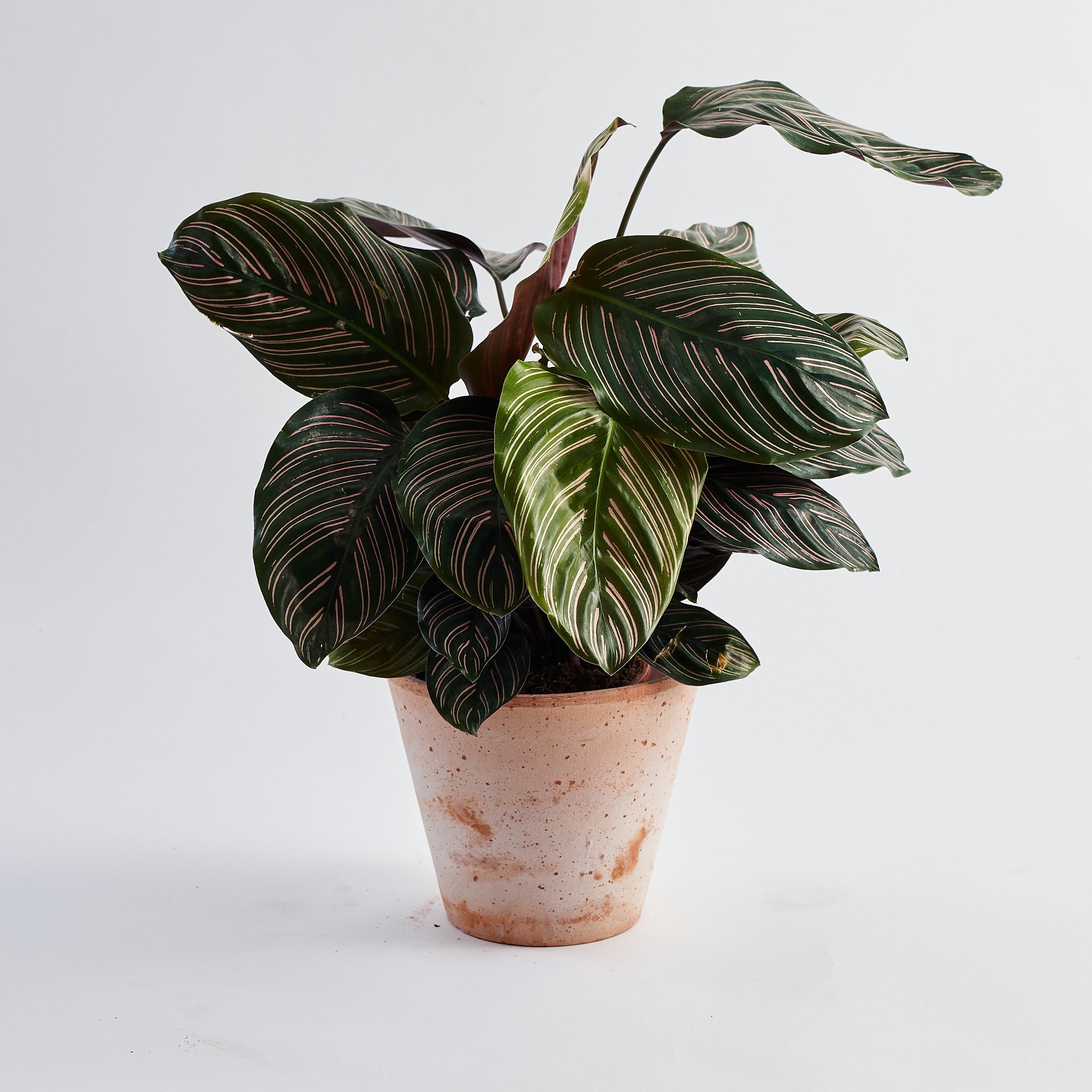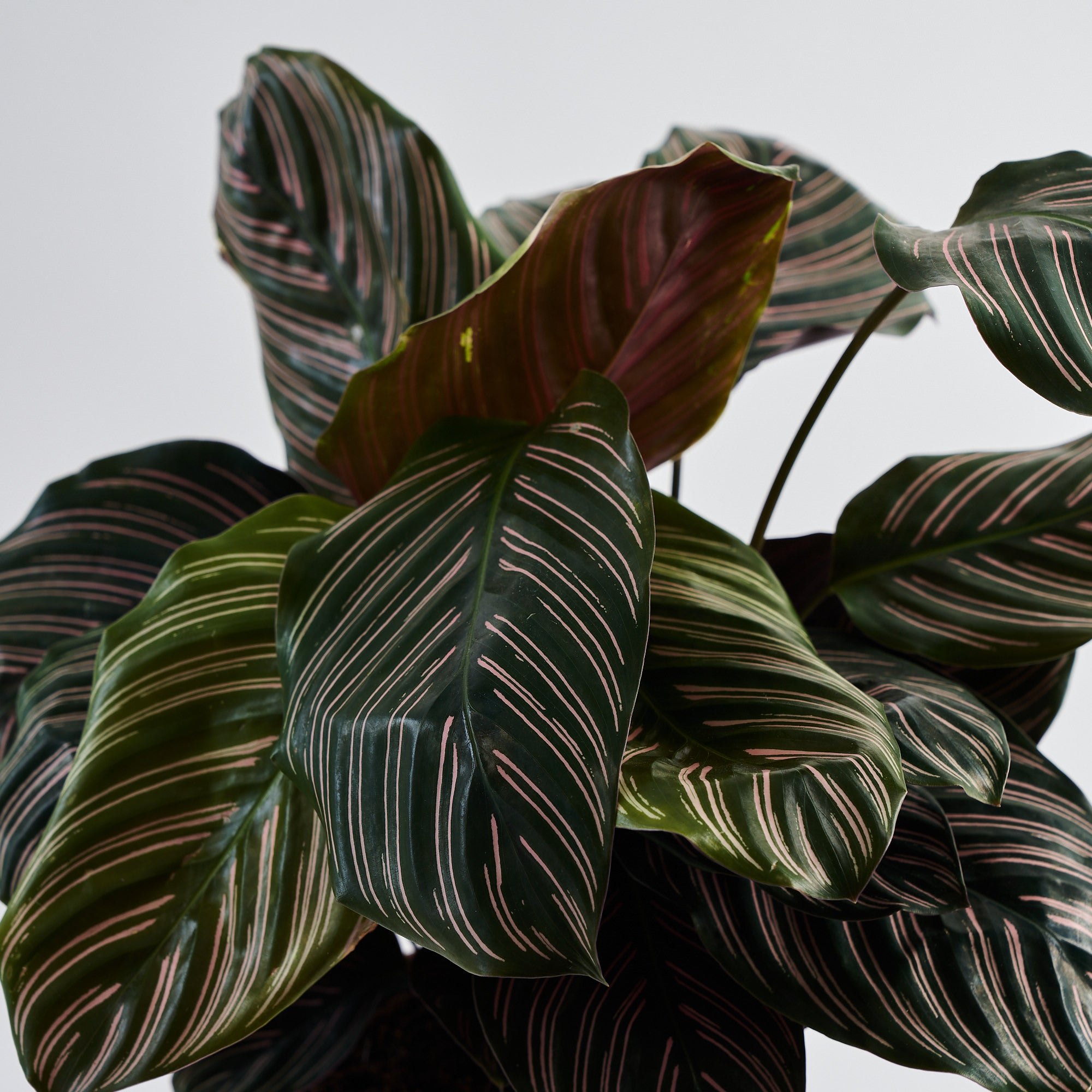 Nationwide delivery
We deliver our flowers and gifts across London and the UK.
Free shipping over £50
We offer free weekday shipping over £50.
Add a gift message
If your order is a gift, you can choose to add a gift message at the checkout.
Need help?
Frequently Asked Questions
We work with our trusted couriers who will deliver your products and gifts with care. Local orders (within 5 miles from our shop) will be delivered by local couriers, whereas nationwide orders will be delivered by DPD. For sustainability purposes and to reduce waste, we reuse our suppliers' boxes to safely package your gifts.
At checkout, you'll see your shipping options. We offer a flexible, 2-3 working days shipping option, as well as same and next day options for an additional price.

If your order includes a bouquet of flowers, you'll also have the option to choose your delivery date.
Delivery rates will be displayed at the checkout, starting from £3.50. We offer free delivery on all orders over £50.

If your order includes a bouquet of flower, we'll deliver it for free on a weekday of your choice.
Absolutely. For local deliveries (within 5 miles from our shop), you will receive tracking information directly from our local couriers. Nationwide deliveries are made by DPD, who will send delivery updates by text and/or email. Please make sure to provide DPD with your safe space, as we cannot give this to them.