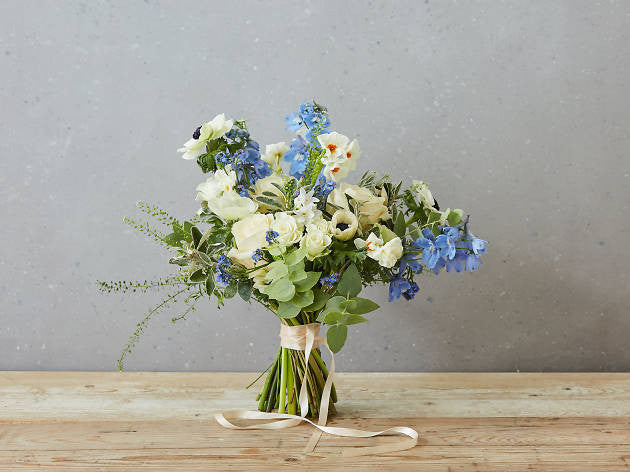 Botanique Workshop featured on Time Out!
We were excited to be included in Time Out's list of London's Best Florists!
Time Out highlighted some of London's most creative and beautiful florists on their website this week in their London's Best Florists article, and Botanique Workshop were included! We love reading a Time Out 'Best Of' list ourselves, so it was quite an honour to be included in this one celebrating all things floral, and among such inspirational company. It's great to see the natural beauty of flowers, and the talent of hard-working florists being celebrated!
At Botanique Workshop we offer a selection of seasonal hand-tied bouquets for delivery within London – these can be ordered online, right here on our website. All floral bouquets are hand-tied, and as the blooms and foliage used are seasonal, the designs are updated regularly by our head florist-in-residence Pip.
We are also able to design flowers for your special occasion in and around London, whether it's a large or small wedding, summer party or special birthday. Our natural-style arrangements are created with a loose and unstructured style for a unique and contemporary just-picked look. Pop into one of our stores in Stoke Newington and Clerkenwell to see a selection of bouquets, or contact Pip at flowers@botaniqueworkshop to discuss your floral dreams!
Just click here to view a photo gallery of some more wedding and event floral designs and arrangements by our talented florist Pip.