Article: A Flower Workshop is the Ultimate Mother's Day Gift!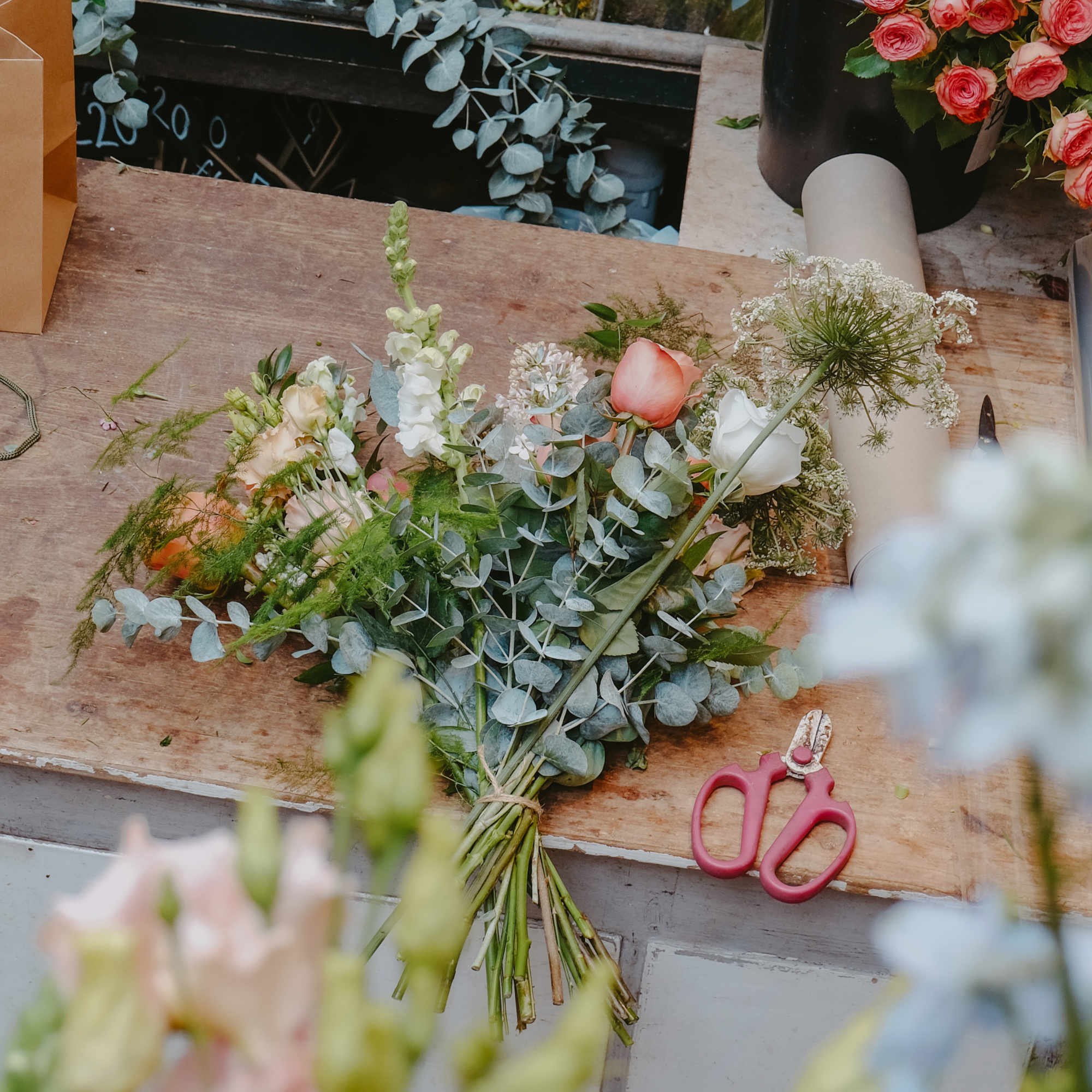 A Flower Workshop is the Ultimate Mother's Day Gift!
Whoever and however you are celebrating on Mother's Day (your mom, a mom-to-be in your life, or simply any special woman who deserves a token of appreciation), these modern day heroines deserve nothing but the best! We have a beautiful selection of Mother's Day fresh flower bouquets available, which are available for delivery and pick-up on and around Mother's Day. 
If your mum loves flowers, this is the ultimate gift!
If the woman you're celebrating on 19th March this year loves flowers, why not take it a step further and gift her a flower workshop! Our floristry workshops are the perfect fun, creative and inspiring experience for anyone who'd like to get an introduction to modern floristry, or for the flower enthusiasts who can think of no better way to spend a Spring evening than surrounded by beautiful blooms, for them to pick from when designing their very own bunch.
This year, we're hosting a series of hand-tied bouquet making workshops, here on Exmouth Market. We'll be working with seasonal flowers and use these to curate a beautiful, well-balanced and loosely arranged bunch in our signature, meadowy style. The workshops are suitable for all levels, no prior experience is needed. We always discover some hidden floristry talent in these classes, though!
How to book a flower workshop for Mother's Day
Have a look at the floristry workshops that we are currently offering here. Once you've chosen the workshop you'd like to gift, you can simply add the tickets you would like to your basket. Please note that there's limited spots available, as we like to work in smaller groups of 14 people max, to make sure everyone has a chance of having some 1-2-1 time with our florists. 
If you know your loved one would absolutely love a flower workshop, but you aren't exactly sure whether she's free on the date, you can gift her a workshop voucher. Using this voucher, they'll be able to book any workshop of their choice!
Where do the flower workshops take place?
Our flower workshops are hosted from our creative studio space just opposite our shop on Exmouth Market, in central London. Both Angel and Farringdon station are within walking distance, so they'll be easy to travel to wherever you are based.